Welcome to Year 1
The teachers in Year One this Year are Mrs McTeggart, Mrs Colwell, Miss Shefford.
Our teaching assistants are Mrs Mellor, Mrs Corbishley, Mrs Wilmer, Mrs Dave and Mrs Pell.
Hopefully you have received our first letter to you to share important information about the school week. In the morning there is always a member of staff to greet the children on the door and if you have any queries then that member of staff will take a note to the relevant teacher so that they can be dealt with promptly. If you require a more lengthy discussion then please make an appointment with your teacher.
Details

Hits: 426
This week we have been reading Handa's Hen by Eileen Browne. The children were very excited to look and find Mondi! Along the way, Handa and Akeyo discovered lots of interesting animals and creatures.
We have been counting to ten in Maths and the book has helped us to match numbers to pictorial amounts. There is a surprise at the end! Ask your child to tell you who they discovered alongside Mondi! They have been practising retelling the story with a partner. Ask them to retell the story to you. You could watch the and listen to the story using the link attached.
Details

Hits: 437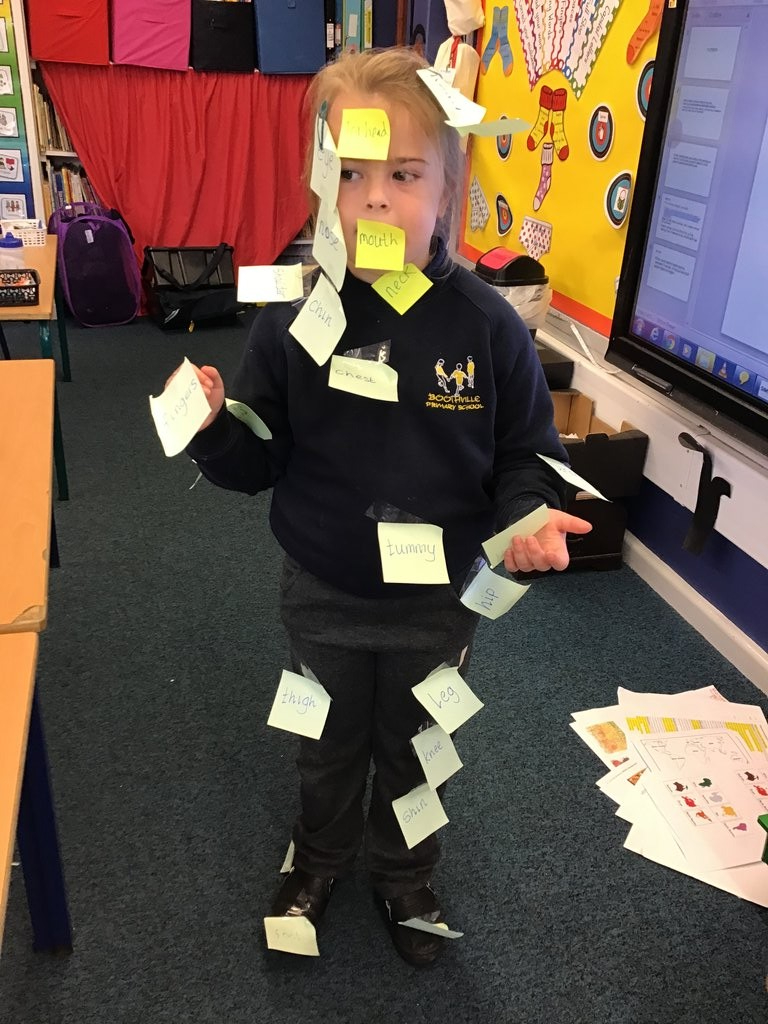 In science, we have been naming and labelling parts of the body and we have talked about our senses. It would be really good if the children could practise labelling the parts of the body at home and usE their senses to find out what they can see, smell, hear, taste and touch. There are a couple of links to songs that you can access that are fun and will help them remember the 5 senses.
Thank you to Elyse for allowing us to stick labels on her!
These are the links to support our science topic
Year 1 Curriculum Letters