Welcome to Year 3
We are so excited to welcome Year 3 into the start of a fresh new year!
Although the world has been a little unusual recently, we are looking forward to learning, playing and having fun together.

In Year 3, there are 3 classes. They are called:
Bagheera – Ms Blake
Baloo – Miss Garner
Mowgli – Mrs Burke (Mon, Tues, Weds) and Mrs Freeman (Thurs, Fri)

We have lots of other adults in our year group who help us too! They are Mr Mason, Mrs Tarry, Miss Esa, Mrs Kiloh-Munns, Mrs Welch, Miss Manning and Mrs Fisher. We can't wait to start your learning adventure with you!
Details

Hits: 473
We had a fantastic day learning about the Stone Age!

First of all, we read 'How to wash a woolly mammoth' and from this, we followed instructions to wash our own pre historic animal. This resulted in lots of bubbles and water being splashed around but we finally got our animals clean! We learnt the importance of following instructions in a chronological order and thought about the key vocabulary used within an instructional text.

We then began to learn about the Stone Age – and this was a very, very long time ago! Did you know that the Stone Age came after the dinosaurs but before the Romans?

Next, we imagined that we were cave men. We crawled underneath the tables and created fantastic cave paintings! Have a look at our wonderful work!

Our artistic skills didn't stop there as we then made a woolly mammoth collage! We used a range of resources to create a fluffy, thick furred beast!

The Stone Age rocks!
Details

Hits: 481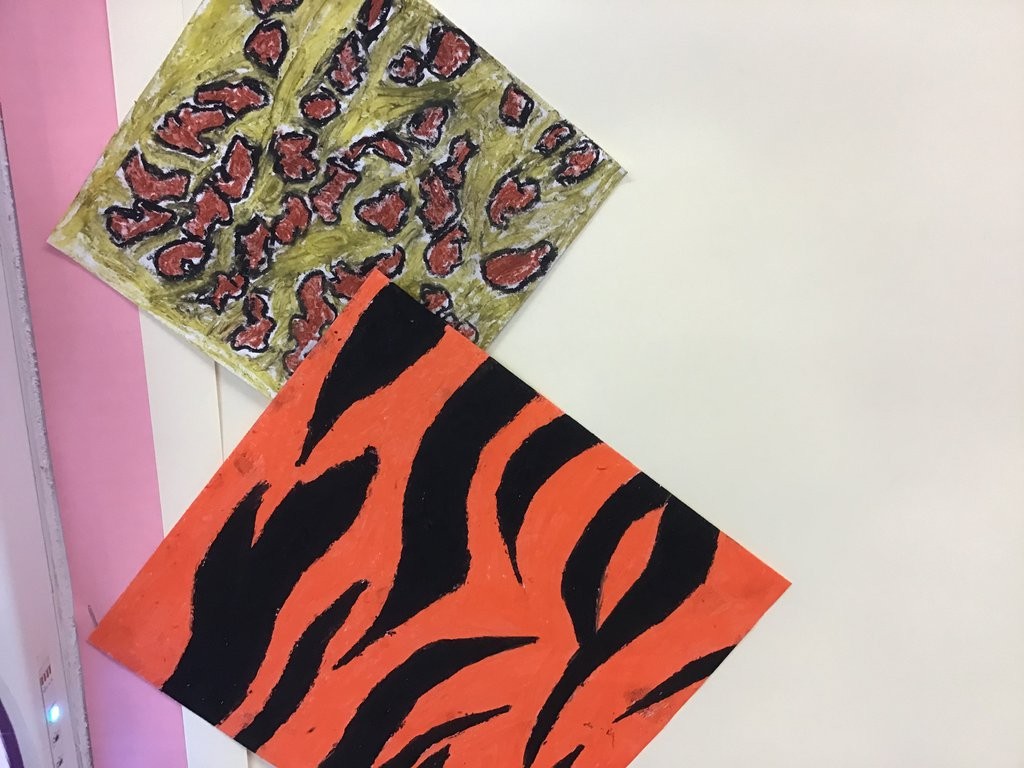 We had a fantastic day out in the jungle!

We imagined we were journeying through a luscious, green rainforest trawling through the undergrowth and spotting all sorts of wildlife!
We followed footprints of animals and used our investigative skills to find out who they belonged to. We made binoculars to spot jungle creatures from afar and zoom into their amazing patterns and colours. We then used our artistic skills to recreate their camouflage into a beautiful piece of art.

Take a look at what we created!