Our core values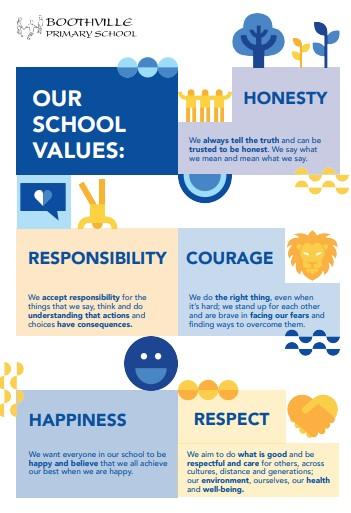 Our curriculum is underpinned by our core values of:
RESPECT
We aim to do what is good and be respectful and care for others, across cultures, distance and generations; our environment, ourselves, our health and well-being.
RESPONSIBILITY
We accept responsibility for the things that we say, think and do understanding that actions and choices have consequences.
HAPPINESS
We want everyone in our school to be happy and believe that we all achieve our best when we are happy.
HONESTY
We always tell the truth and can be trusted to be honest. We say what we mean and mean what we say.
COURAGE
We do the right thing, even when it's hard; we stand up for each other and are brave in facing our fears and finding ways to overcome them.